Now Back in Stock! MAD Precision Cup Washers
What makes the MAD Precision Cup Washers special is the way they fit on the kingpin and hold the bushing. Very tight tolerances and almost no play make handling more precise, predictable and snappy! Use them in the boardside position for best results.
SHOP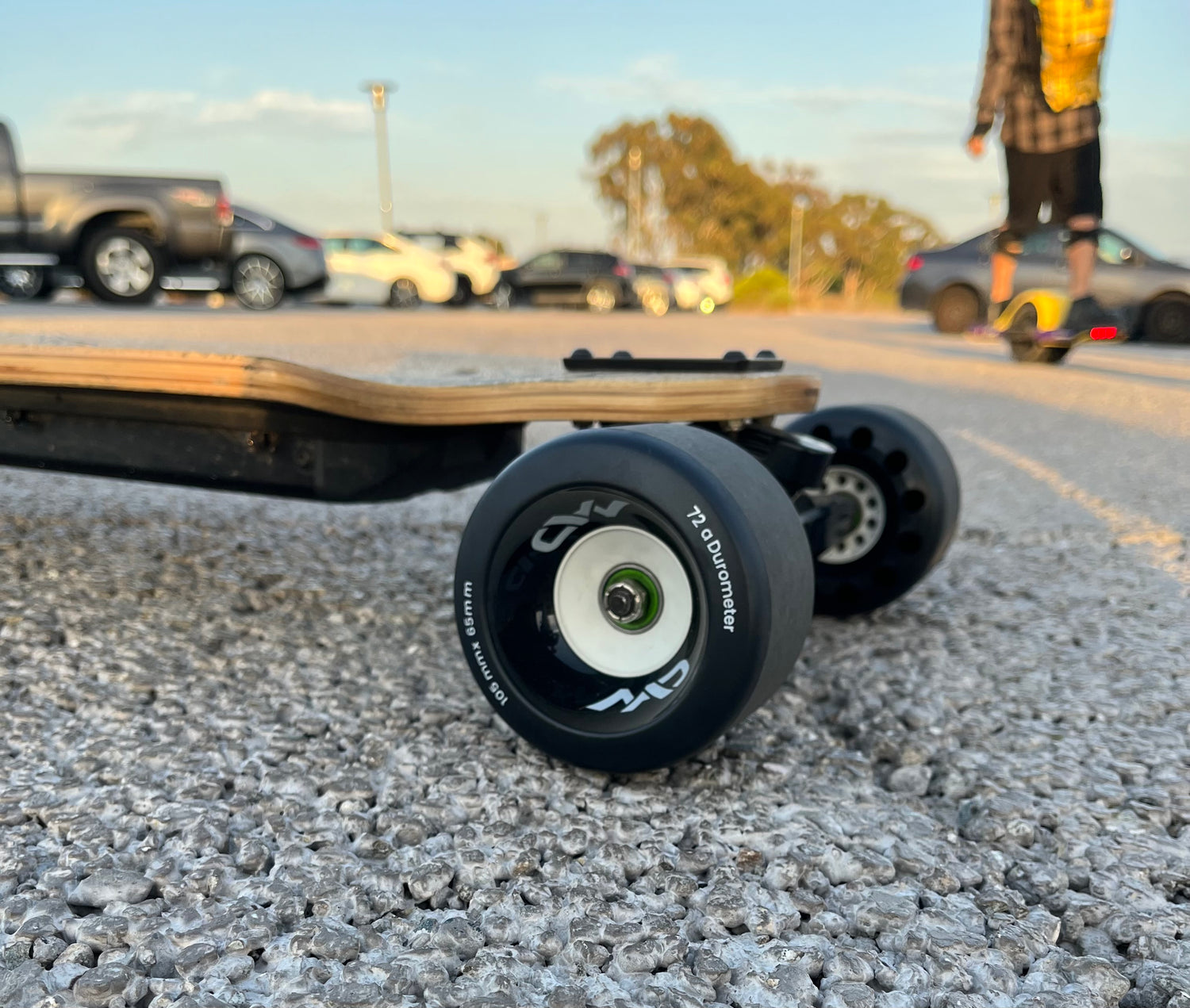 UNBELIEVEABLE GRIP
Ride with confidence with MAD Wheelz! Stick to the road and leave your fears at home.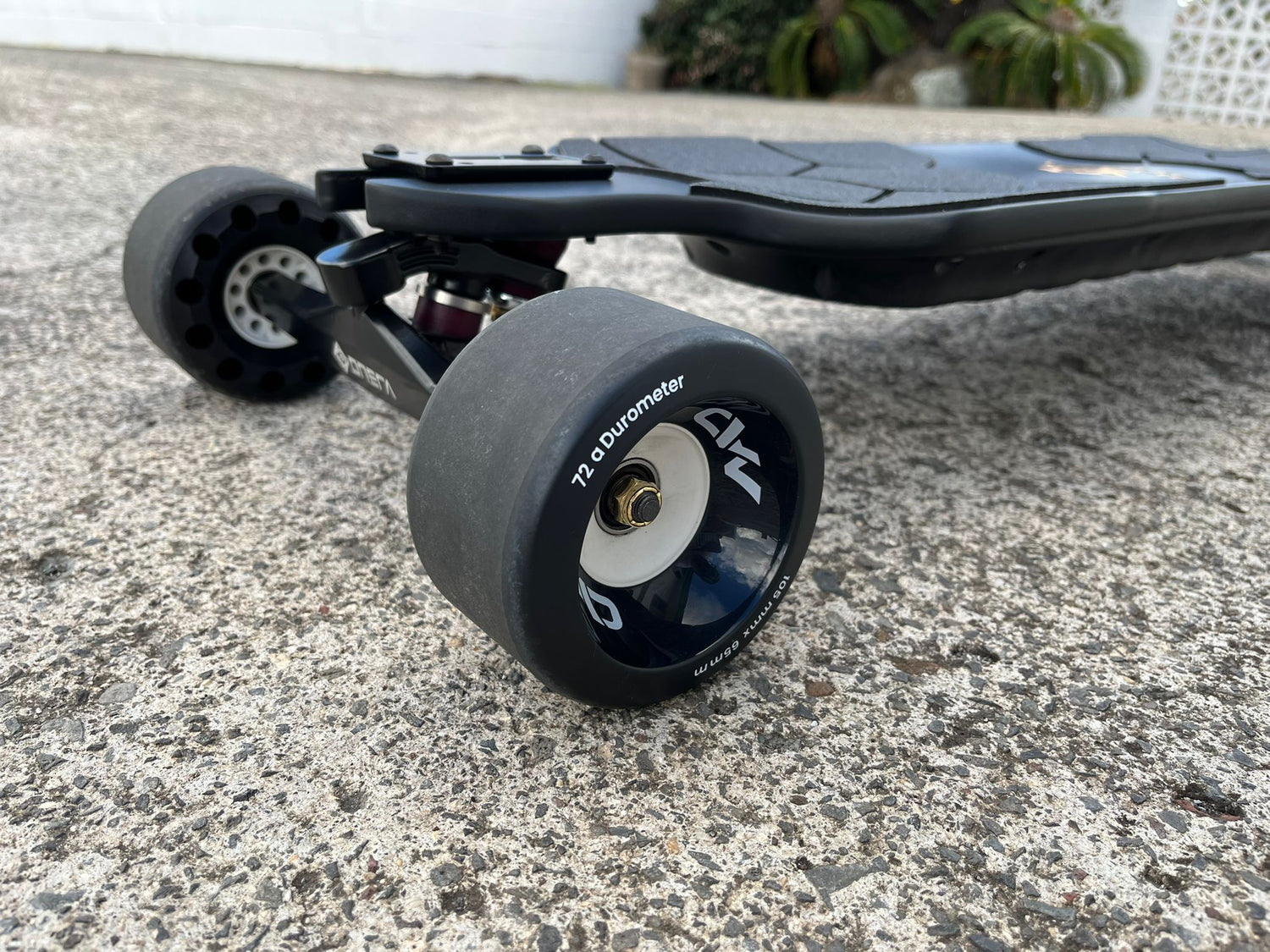 EXTREME EFFICENCY
Maximize range without sacrificing comfort. Mad Wheelz are weighting in at ~400g.
SHOP
MAD Ambassadors! #TeamMAD
@TheSilentGhostReaper
"Electric transportation is a very fascinating thing for me. When I saw an electric skateboard for the first time, I knew that I had to learn how to ride the eboard right from the start. The only problem for me is that I have no experience or whatsoever, but this did not stop me from learning how to ride it.

It took some time, I fell several times, I gained some "battle scars", dislocated some of my body parts, but it didn't stop me from learning and riding an electric skateboard.

Some people even told me to stop riding the electric skateboard because it is dangerous. Don't get me wrong, but I agree with what they say. In life, everything you do has its challenges, but if you approach it with open arms, you will learn how to live your life the way you want it and make each day worthwhile.

For someone like me to be chosen by #teamMad, I am proud and honored to be part of the Mad Esk8 family. Being part of this family is like the saying "I don't have friends, I have family."."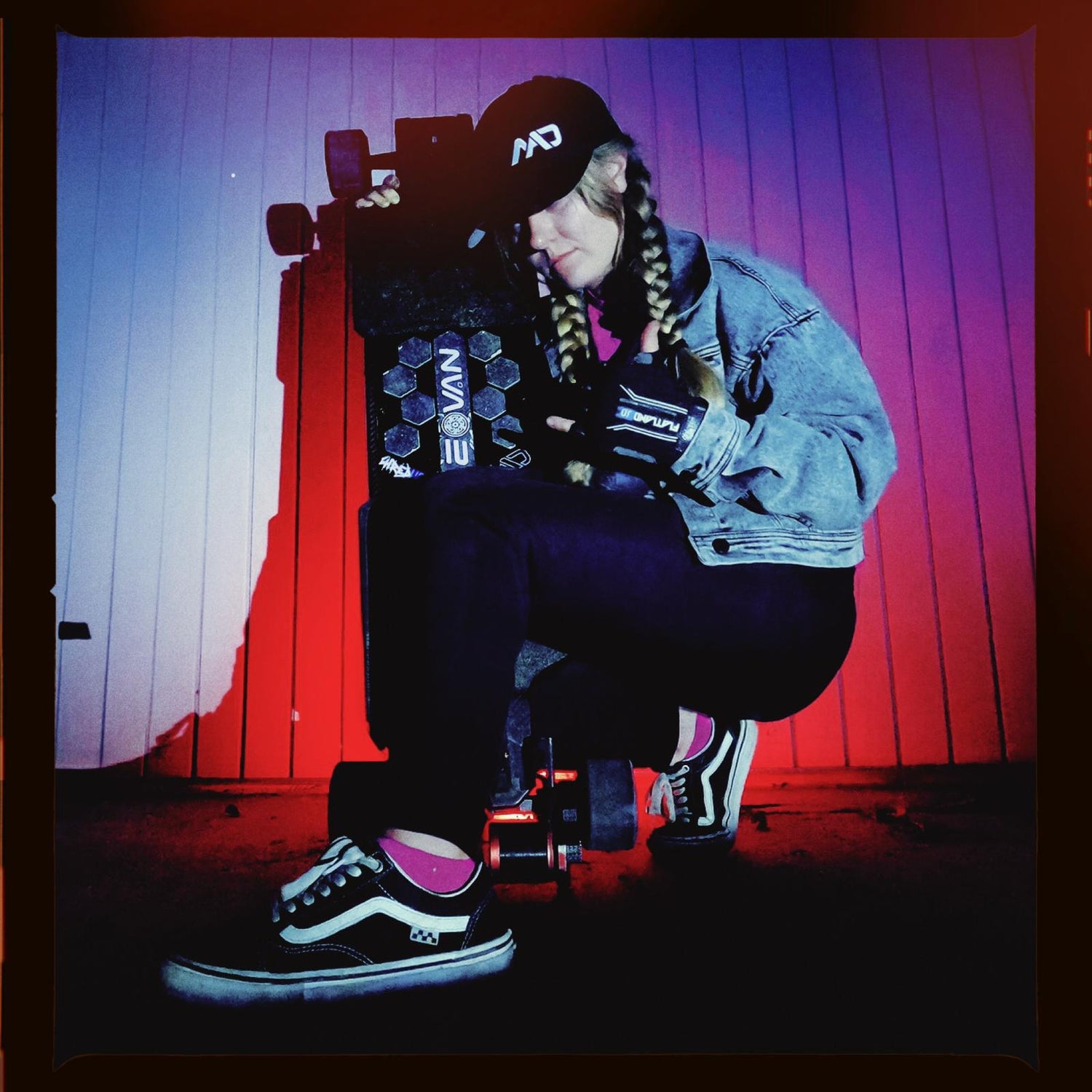 @Dina_Katch
"Dina Katch - Lab Tech by day and ESK8r by night. I admit it - I am an addict. An addict for the speed, the flow, and the pure freedom that comes with ESK8. Having tried all forms of board sports, I've found that ESK8 unlocks something truly unique - the ability to get outside and carve up the world right from the front doorstep. Through this sport I found my people at SDESK8, but soon realized that this rad family spans the whole world. MADESK8 is an intregal part of this family, and our shared passion and love for wheels that shred connect us across nations. We might be crazy, but together we're #teamMAD."
@GT_Pevs
"2 years, 30 esk8's, 18k miles... never knew my first mile on an old Backfire board will change my life.
It's a drive: the drive to roll out with the wind blasting on my face and the earth but a mere blur. Therapeutic almost, the thrill of an otherwise simple traverse of point A to B. versus. The beauty of the world from a whole new point of view.
That's me: part-time college student, part-time bobarista, and full-time explorer of the next best route around the streets of Escondido, my hometown. Then I found people like me around town, and the next thing I know, I founded Esco-esk8. And then I found people like from across Socal, and the before I knew it, I'm a community lead for SDesk8. And if privilege could've end there, instead I'm
privileged now to be a part of the revolutionary wheel experience of Madesk8"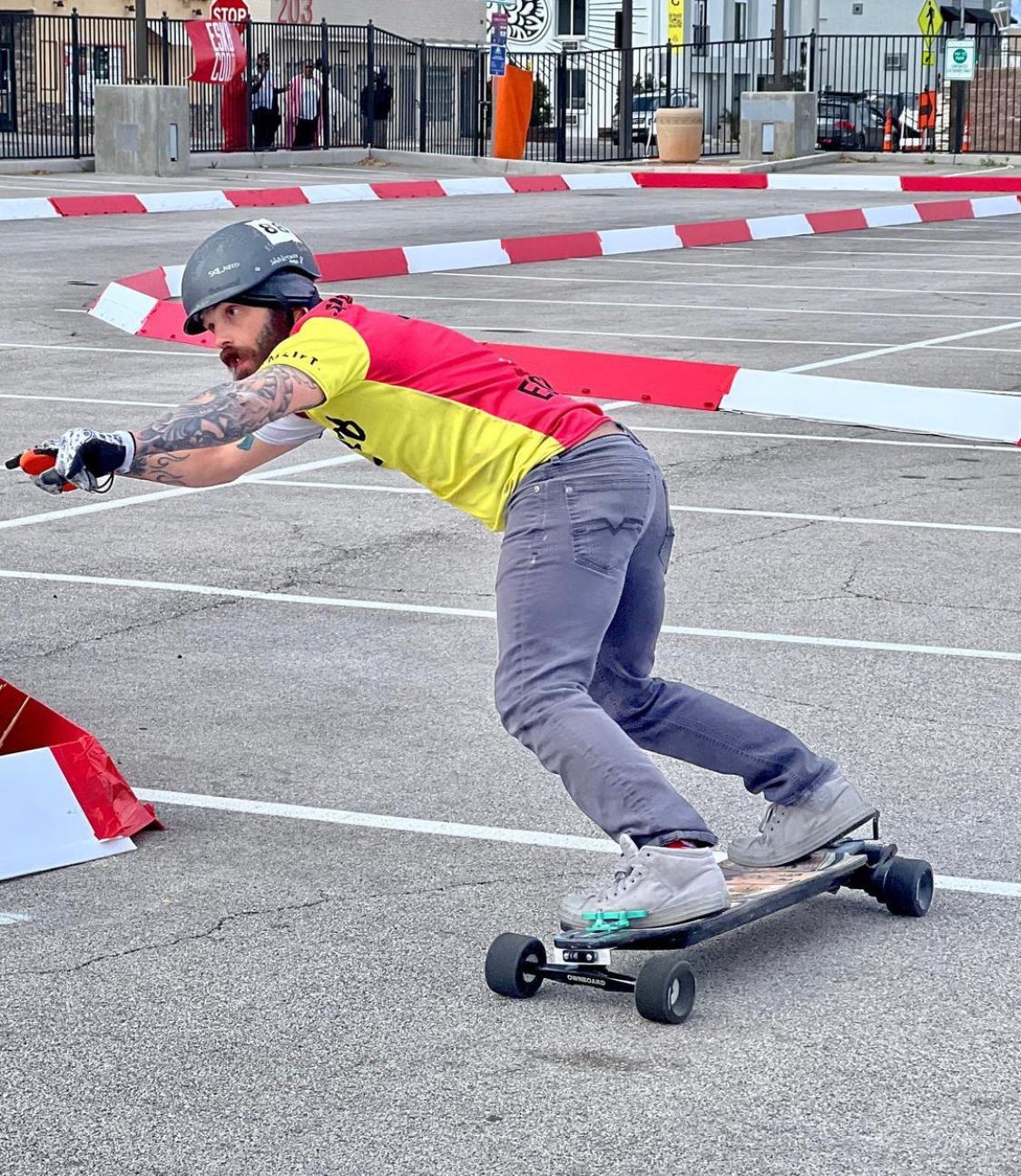 @Joshs.speed.wobbles
"A little about me:
I'm a retired (formerly high ranked) Mixed Martial arts fighter. I have always had a competitive nature and a drive. As a teen I was a professional inline skater. After fighting ended (medically) I still had the fire to compete and tried to get back into inline. The first day I tore my meniscus and lcl. I wasn't able to in-line or push skate but still wanted too. Insert a motorized skateboard. My first board was the AEboards mini (bad product/ worse customer service) and from there I have had many boards and built one. Currently I am building a race board for esk8con 2024. Eskate provides me and outlet for my competitive spirit as I try to beat yesterdays version of me. It's also extremely therapeutic and calming on the mind. Eskate also provides me with a way to be creative while also teaching me new technology that I wouldn't know otherwise."
@PevNerd
"I go by JB and also go by Santi! PEVNERD is what most know me by. I have no idea what I'm doing 90% of the time. But, if you see me, come by and say hi!

I'm a nurse by profession and a PEV rider by obsession. I ride to keep the soul happy and my witts snappy! I've had my fair share of spills but never stopped from seeking thrills! I believe in chasing your dreams no matter how difficult it seems.

I started riding 3 years ago and where the future will take me, no one knows. I do hope it's full of fun and with nice weather under the sun. My goal is to ride faster and make my skills better.

I got the 3 best passions in life. I'm either out riding, eating burritos, or sleeping. I naturally don't have too much focus. But, when I'm on the track, everything is quiet and the only thing that matters is to get moving faster. That's how I untilize my hyper focus into action. Am I fast on the track? I don't think so! But with hard work and dedication, nothing is impossible!

My life moto is YOLO. Live long, ride fast, and just keep moving forward."
Drew Elia's MAD Wheelz Review!
Vapor Trail Channel's MAD Wheelz Review!
Esk8Unity's MAD Wheelz Review!
JackHasWifi's Interview with Brian!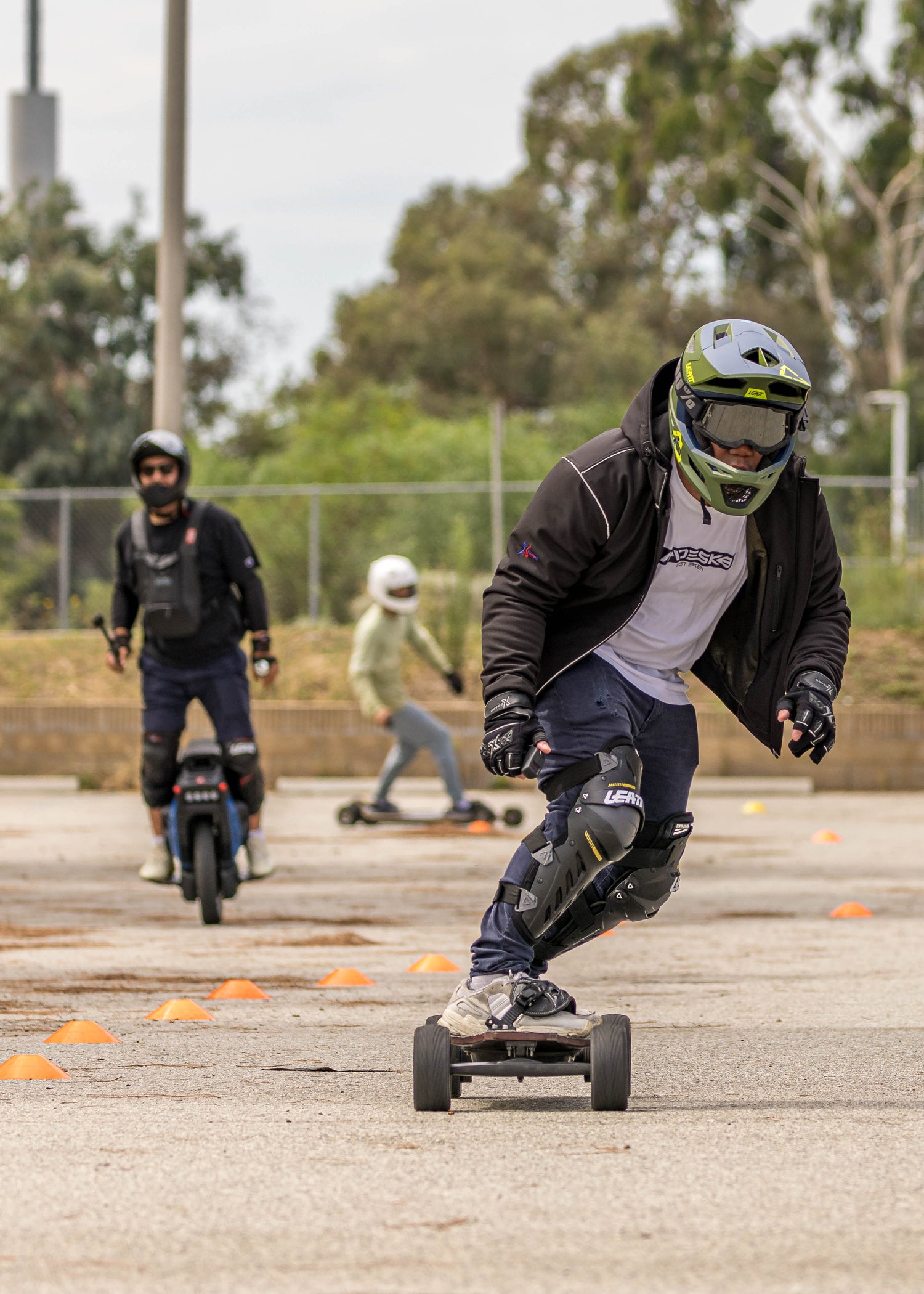 @ESK8Kevin
Hi! The name is Kevin. I am a system admin by day and esk8er by night. I have been longboarding my entire life and when I found out about BoostedBoards, I immediately needed one because who likes pushing anyways. Fast forward to 2020, I got my first Electric Skateboard a Verreal RS. Along the way, Ive met an incredible community including Donjuan and Brian.
We had this small idea to get wheels and esk8 products to the consumer market for an affordable price with the highest level of support. I was bought onto the MAD team to develop our website and spread the stoke. I am extremely grateful for the opportunity MAD has brought me and im excited to see where MAD goes. #TeamMAD ⚡️🏁